Made in Australia, RM Williams best-selling Comfort Craftsman leather chelsea boots are made from a single piece leather using our unique blocking process for strength, durability & comfort. This style is made from a oily fern leather. The boot features a rubber outsole, leather insole, a comfort insole, our classic chisel square toe, flat heel & a fully lined upper.

The Comfort Craftsman is handcrafted in Adelaide, and can be worn as a light work boot or a dress boot. Crafted yearling leather and a rubber plain welt sole with a classic squared chisel toe. The inner boot features a comfort innersole.
Oily fern leather

Rubber Sole

Regular Fit

Chisel square toe

Flat heel

Sewn welt non-slip sole

Comfort insole

Padded heel lining

Double Branded tugs

Elastic sided boots

Crafted from one piece of leather

Made in Australia.
RM Williams Mens Footwear
When selecting your size please be aware that R.M.Williams boots are based on men's UK sizing.
Measure your foot length. The simplest way to do this is stand on a piece of paper and mark the points at the back of your heel and tip of your big toe. Wear the type of socks you will wear with your shoes and distribute your weight evenly before measuring. This measurement will determine the length of your foot. TIP: Measure both feet as these may be different. If one foot is larger, choose the larger size.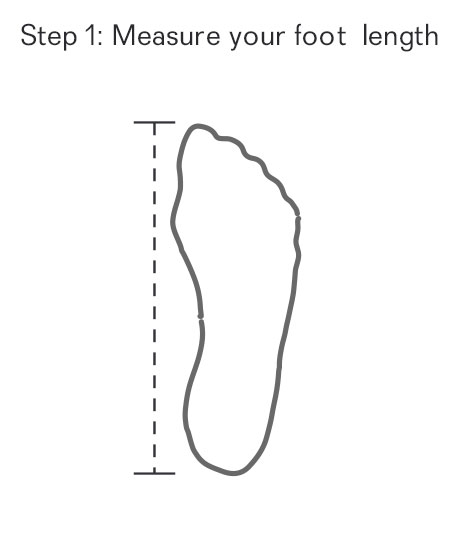 INTERNATIONAL SIZE CHART

MEN'S

UNISEX

Length (MM)

RMW

US

Euro

Japan

UK

208.8

1

1

213

1.5

21.5

1.5

217.2

2

3

22

2

221.4

2.5

3.5

22

2.5

225.6

3

4

35

22.5

3

229.8

3.5

4.5

36

23

3.5

234

4

5

36.5

23.5

4

238.2

4.5

5.5

37

24

4.5

242.4

5

6

38

24.5

5

246.6

5.5

6.5

38.5

24.5

5.5

250.8

6

7

39

25

6

255

6.5

7.5

40

25.5

6.5

259.2

7

8

41

26

7

263.4

7.5

8.5

41.5

26.5

7.5

267.6

8

9

42

27

8

271.8

8.5

9.5

43

27

8.5

276

9

10

43.5

27.5

9

280.2

9.5

10.5

44

28

9.5

284.4

10

11

45

28.5

10

288.6

10.5

11.5

45.5

29

10.5

292.8

11

12

46

29.5

11

297

11.5

12.5

46.5

30

11.5

301.2

12

13

47

30

12

305.4

12.5

13.5

47.5

30.5

12.5

309.6

13

14

48

31

13

313.8

13.5

14.5

31.5

13.5

318

14

15

14

322.2

14.5

15.5

14.5

326.4

15

16

15

330.6

15.5

16.5

15.5

334.8

16

17

16

339

16.5

17.5

16.5

343.2

17

18

17