Beautifully constructed and uniquely made from one piece of leather, RM Willaims Comfort Craftsman boots come in a range of colours. The Comfort Sole is perfect for everyday wear. Made in the RM Williams Adelaide factory, these boots feature a classic chisel square toe and flat heel with sewn welt plain non-slip composition sole and comfort innersole. The Comfort Technology features a fibreglass airport-friendly shank, which reinforces the shape of the boot and supports the arch. Padded heel lining increases the superior comfort of the insole. Soft, durable microfibre 'sock lining' draws moisture away from the foot, allowing it to breathe. Light sole construction increases flexibility while retaining the durability of a composition sole. Made in Australia. Material: Yearling Leather Care: Polish with R.M.Williams boot polish and occasionally, lightly coat with leather conditioner. Colour: Dark Tan

The Comfort Craftsman is handcrafted in Adelaide, and can be worn as a light work boot or a dress boot. Crafted yearling leather and a rubber plain welt sole with a classic squared chisel toe. The inner boot features a comfort innersole.
Yearling leather

Rubber Sole

Regular Fit

Chisel square toe

Flat heel

Sewn welt non-slip sole

Comfort insole

Padded heel lining

Double Branded tugs

Elastic sided boots

Crafted from one piece of leather

Made in Australia
RM Williams Mens Footwear
When selecting your size please be aware that R.M.Williams boots are based on men's UK sizing.
Measure your foot length. The simplest way to do this is stand on a piece of paper and mark the points at the back of your heel and tip of your big toe. Wear the type of socks you will wear with your shoes and distribute your weight evenly before measuring. This measurement will determine the length of your foot. TIP: Measure both feet as these may be different. If one foot is larger, choose the larger size.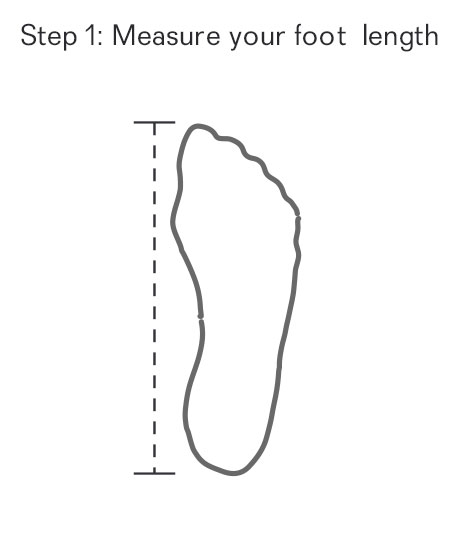 INTERNATIONAL SIZE CHART

MEN'S

UNISEX

Length (MM)

RMW

US

Euro

Japan

UK

208.8

1

1

213

1.5

21.5

1.5

217.2

2

3

22

2

221.4

2.5

3.5

22

2.5

225.6

3

4

35

22.5

3

229.8

3.5

4.5

36

23

3.5

234

4

5

36.5

23.5

4

238.2

4.5

5.5

37

24

4.5

242.4

5

6

38

24.5

5

246.6

5.5

6.5

38.5

24.5

5.5

250.8

6

7

39

25

6

255

6.5

7.5

40

25.5

6.5

259.2

7

8

41

26

7

263.4

7.5

8.5

41.5

26.5

7.5

267.6

8

9

42

27

8

271.8

8.5

9.5

43

27

8.5

276

9

10

43.5

27.5

9

280.2

9.5

10.5

44

28

9.5

284.4

10

11

45

28.5

10

288.6

10.5

11.5

45.5

29

10.5

292.8

11

12

46

29.5

11

297

11.5

12.5

46.5

30

11.5

301.2

12

13

47

30

12

305.4

12.5

13.5

47.5

30.5

12.5

309.6

13

14

48

31

13

313.8

13.5

14.5

31.5

13.5

318

14

15

14

322.2

14.5

15.5

14.5

326.4

15

16

15

330.6

15.5

16.5

15.5

334.8

16

17

16

339

16.5

17.5

16.5

343.2

17

18

17